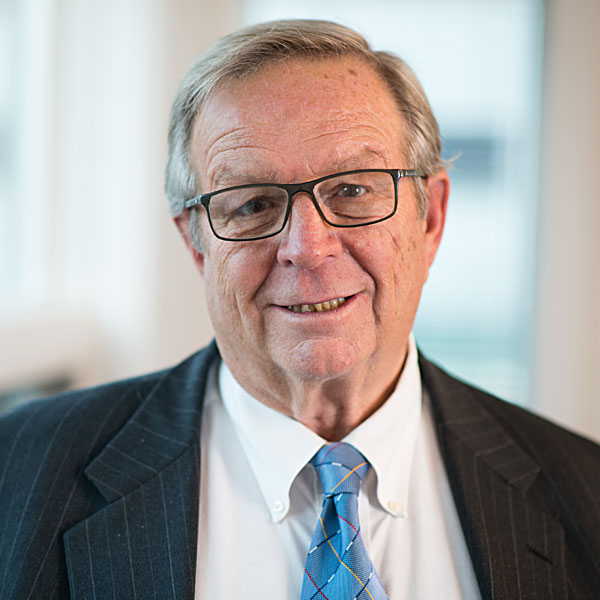 Richard Saudek, Vermont Lawyer: Utility & Energy Law, Environmental Law, Corporate Law
Richard H. Saudek became Of Counsel to Diamond & Robinson, P.C. in February 2015, after 30 years as a principal in the Montpelier law firms of Cheney, Brock & Saudek and its successor firm, Cheney Saudek & Grayck. Prior to private practice in Vermont, he served as Chairman of the Vermont Public Service Board and as the first Commissioner of the Vermont Department of Public Service. He was a partner in a New York City law firm before moving to Vermont in 1974. During his tenure with the Public Service Board and Department, Saudek was involved in all aspects of utility regulation, from telephone and electric rate cases to power contract negotiations. He negotiated the first power contracts between the State of Vermont and Hydro‑Quebec and Ontario Hydro and the renewal of contracts with the New York Power Authority.
Saudek's practice at Diamond & Robinson includes representation of Vermont towns in the siting of wind and transmission facilities; the valuation and taxation of hydroelectric facilities; power supply contracts; captive insurance companies and a range of corporate, non-profit and personal matters.
He was the first president of HQ Energy Services (US) Inc., the marketing subsidiary of Hydro-Quebec; the public advocate in Public Service Board proceedings on the Vermont Telecommunications Agreement; and Chair of the District 5 Environmental Commission. He is a current Trustee of Marlboro College, the Vermont College of Fine Arts and the American Civil Liberties Union – Vermont and a former trustee of the Barre Opera House, the Governor's Institutes, the Vermont Council on the Arts, Capital City Concerts and the Vermont Opera Theater, Inc.
Saudek is a graduate of Harvard College and the University of Michigan School of Law. He lives in East Montpelier with his wife, Karen. They have three grown children: a lawyer, a performer on the wire and an actor.
_______
Admitted to bar, 1974, Vermont; U.S. District Court of Vermont