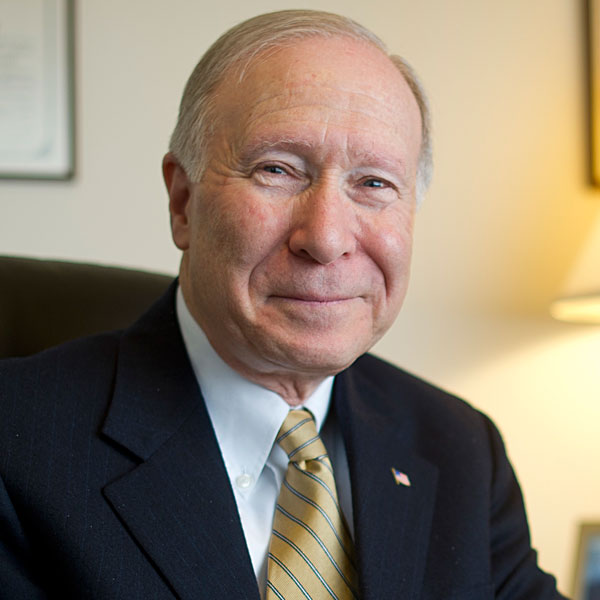 Founder
Jerry Diamond, Founding Partner, Diamond & Robinson: Vermont lawyer, former Attorney General,
Founder
Jerry Diamond has enjoyed a long and distinguished career over the course of more than 40 years, having made significant contributions to the legal profession in Vermont and across the country.
Most significantly, Jerry served as the Attorney General of Vermont for three terms (1975-1981) and won the Democratic nomination for Governor in 1980. He has served as the President of the National Association of Attorneys General, and continues to be an active participant in the NAAG, attending about 20 meetings a year throughout the country.
Jerry founded Diamond & Robinson in 1981, successfully representing both businesses and individuals in the areas of family law, personal injury, utility law, commercial and employment law, and consumer fraud. Widely respected in the legal profession, he shifted his focus in 1997 to his strong relationships with state Attorneys General across the country, working closely with multi-national corporations and state officials to develop strategies that resolve issues and avoid litigation.
With present and former clients such as General Motors, Bristol-Myers Squibb, PhRMA, LexisNexis, Dish TV, and Orbitz, Jerry understands what companies need to resolve their issues.
Today, Jerry oversees the Diamond & Robinson team as a senior advisor, engaging in strategic analysis that benefits the firm's clients. He currently serves on the Vermont State Colleges' Board of Trustees.   Jerry is the former Chairman of the Board of Directors of the Vermont State Employees Credit Union, and formerly served on the Board of Trustees of Vermont Law School.   He is a former member of the District 5 Commission of the Vermont Natural Resources Board, that considers development requests in the State of Vermont. In his free time, he enjoys fishing and spending time with his wife and grandchildren.